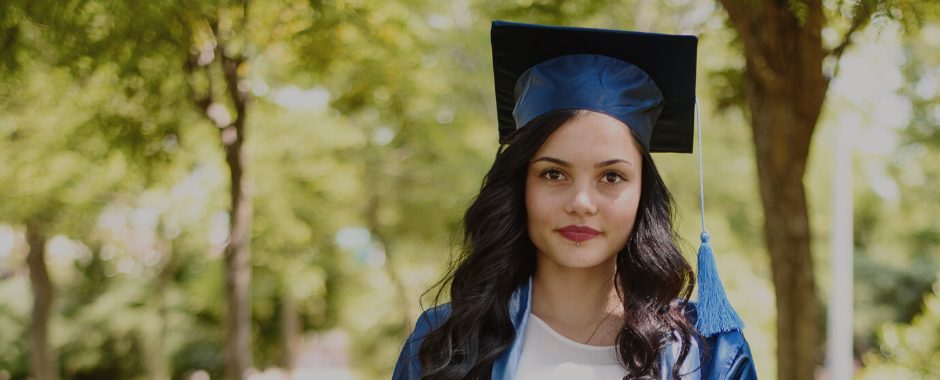 For nearly 40 years, Birthright of West Chester has been there for hundreds of women and their babies like *Cara* and her son *James* whose story of perseverance is below. One of our trained volunteers empowered Cara to believe in herself and equipped her with information and resources to help navigate her unexpected pregnancy and new motherhood like so many other clients like her.
Cara was attending a nearby college on a scholarship and was working really hard to do well in her education. A short-lived relationship with a fellow student changed Cara's life. She came to Birthright for a free pregnancy test, feeling anxious and worried about the very real chance of being pregnant.
In the long few minutes waiting for the results, Cara spoke candidly about her goals to get a degree in criminal justice and find a good job in her field. If successful she would be the first in her family to graduate from college. Birthright volunteer Therese listened intently to Cara's concerns then finally read her the results of the pregnancy test.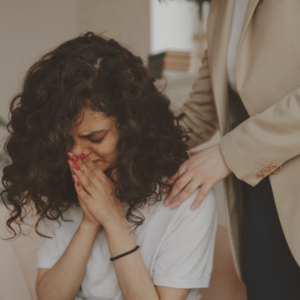 It was positive.
There was so much to think about and figure out. What to do about this unplanned pregnancy?
Therese counselled Cara not to jump to making any quick decisions. Therese told her to think about those people in her life that would provide support and help.
"Cara, you are not alone. You can do this. Birthright is here for you. Your family is here for you. I am here for you."
Therese also encouraged Cara not to give up on her dream to graduate college… Not just for herself but for her unborn child. The education would provide for her ability to support them both.
Cara decided to continue the pregnancy and school. Her family provided much needed support during this difficult time. Therese called Cara often to check to see how she was doing, both with the pregnancy and with school. Cara had a lot of determination to succeed. She was amazing with trying to achieve her goals.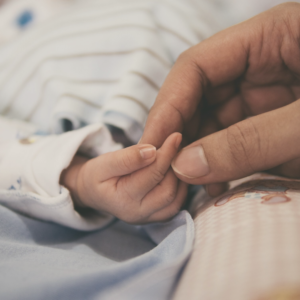 After a busy few months of school and preparing for her new arrival, Cara had a healthy baby boy, James. The first months were hard for Cara since she was trying to finish her college semester with a newborn baby but Cara persevered. She graduated a year and a half later, the first of her family to do so. She was so proud of her accomplishment!
Cara asked Therese to attend James' baptism and her college graduation. Both were exciting and emotional days not just for Cara but for Therese as well who had watched this young lady blossom into a mother before her eyes. Several years later, Cara got married and started a new life with her son and new husband.
Birthright was there to support Cara during a time when she needed it most… Birthright believed in her even before she believed in herself!
If you are facing an unplanned pregnancy or know someone who is, we ask you to read and to share Cara's story. Cara, and so many other clients like her, have proven that with the right resources and support, women facing unplanned pregnancies can choose life for their baby and for themselves.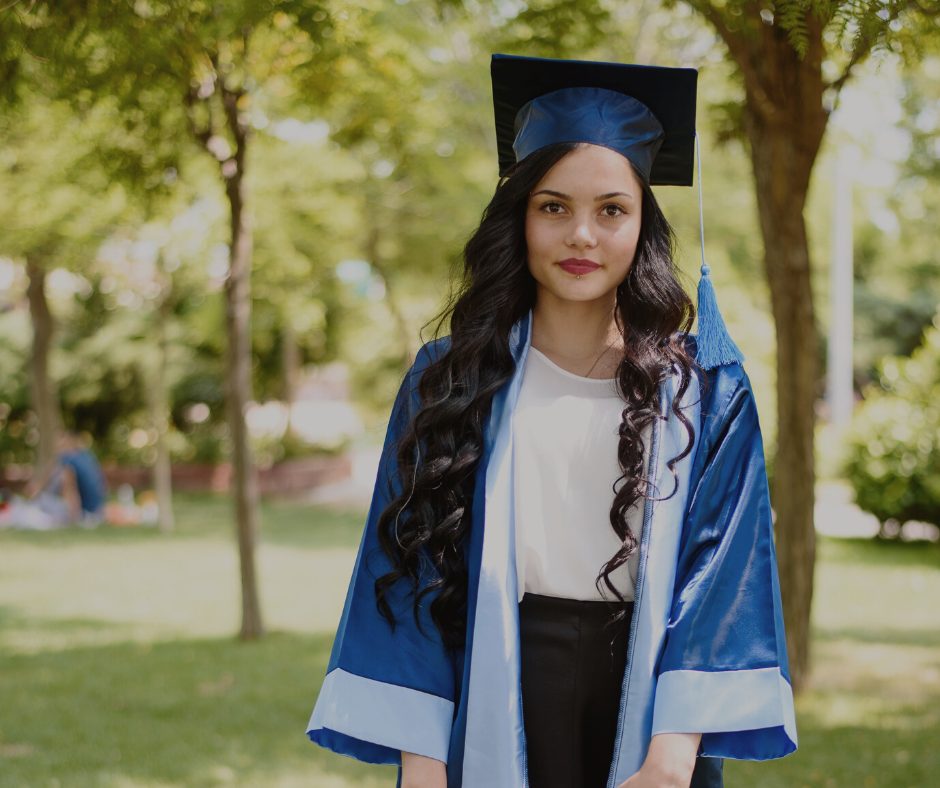 *Names changed to maintain confidentiality of our client.